Gulliver travel attended ''Panona Tour'' tourism conference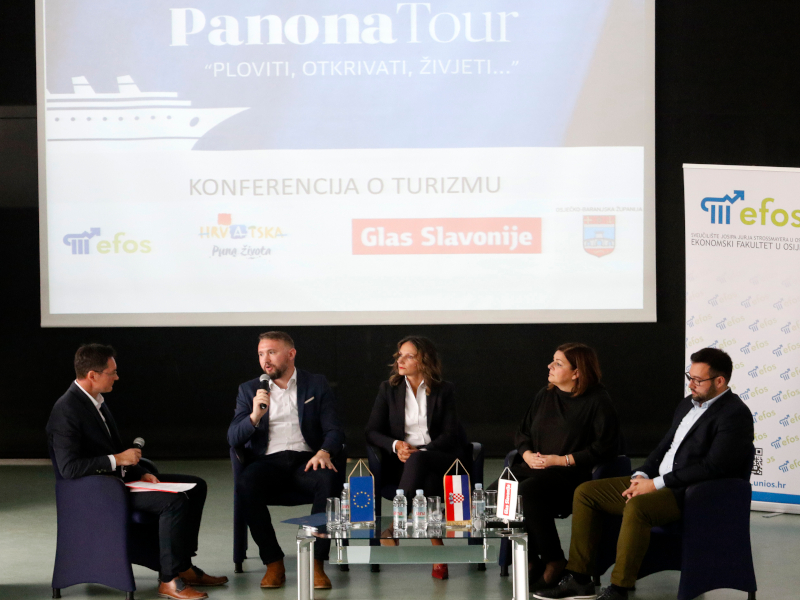 Experiences and opinions of experts on river cruising presented at the conference held in Osijek.
(Osijek, September 27, 2019) On Thursday, September 26, a conference on tourism '' Panona Tour '' was held at the Faculty of Economics in Osijek, organized by the Croatian National Tourist Board and newspaper Glas Slavonija, addressing the experiences and opinions of experts and stakeholders in river tourism.

The main focus of the conference were various topics related to river cruising in Croatia, which has grown significantly in recent years. Since the beginning of river tourism in 2004, the number of cruisers in the Croatian Danube Region has increased tenfold, and this form of tourism is increasing from ten to twenty per cent a year. Last year, 380 cruisers landed in Croatian ports in Batina, Osijek, Aljmaš, Vukovar, Ilok and Slavonski Brod, and also in Sisak, bringing as many as 51,000 guests. These are some indicators pointing to the importance of river cruise in the revival of the tourism offer of Slavonia and general development of continental tourism.

The conference, which proved to be an excellent opportunity for expert discussion on the possibilities and the future development of river tourism in Croatia, was attended by Ass. prof. Ivan Kelić, PhD from the EFOS Marketing Chair, Slavija Jačan Obratov, Director of Destination Management and Support for HTZ Offer Development, Božana Matoš, Owner and Director of Ancoris, and Stanko Škrobo, Head of region Continental Croatia at Gulliver travel.

Škrobo pointed the problems associated with continental tourism in Slavonia and Baranja, such as lack of shops working on weekends, lack of exchange offices, a small number of places where tourists can pay with cards and lack of quality tourist guides. A positive shift in the development of river cruising is the change in guest structure. ''Up until five or six years ago, the average age of guests was 65, and now it is 56, which is certainly a good sign'', said Škrobo. Changes in the guest structure enable the creation of new products and services, and thus the development and growth of river cruise in Croatia.

We remind that Gulliver travel is actively involved in river cruising since 2013. Guests are mostly from the US, but every year more and more guests come from the UK, Australia and the Far East. Guests are mainly attracted to local history, tradition and rich gastronomic offer. Most often they visit authentic rural households, traditional local restaurants and wineries where they mingle with the warm-hearted hosts, who grow their own food in the fields, cook it and serve it on the table and dine with guests, which is a special experience for many who return downstream of the Danube in other arrangements as well. In addition, the guests are attracted to the town of Vukovar with its Eltz and Vučedol museums, and culture in general. So, besides previously mentioned locations, visits to attractions such as Citadel (Tvrđa) in Osijek and other museums in the region are inevitable. They also love to visit the city of Ilok, because of its wine production tradition and because of the famous connection with the Royal Family and wine Traminac, which was served at the coronation of Queen Elizabeth II, but also at the wedding of Prince Harry and Meghan Markle.

More details about the conference can be found in the article in Glas Slavonije.