United People of Gulliver held in Istria and Kvarner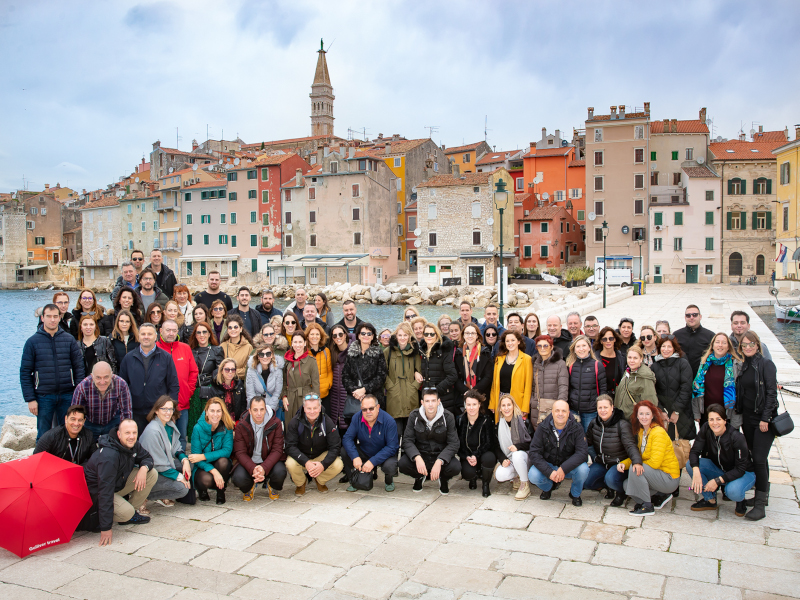 Gulliver travel marks another successful year and awards the employee of the year!
(Rabac, November 28, 2019) This year's United People of Gulliver - UPG, was held in Rabac from November 26 to 28, with the aim of socializing with colleagues, sharing information and marking the successful business year.
At the end of the season, Gulliver Travel traditionally organises a gathering of employees with the aim of raising awareness of community and teamwork, employee motivation, as well as marking the successful completion of the 2018/19 financial year. This year's three-day gathering was held in Rabac after UPG was held for years in Dubrovnik.
During the first day of UPG, employees from all regions met in Smiljan to visit the Nikola Tesla Memorial Centre, opened in 2006 to mark the 150th birthday of Nikola Tesla. After visiting the memorial centre, the employees headed to Gospić, where they enjoyed lunch at the Maki restaurant. After lunch, the journey continued to Rabac, where employees spent the night at the Valamar Sanfior Hotel. The second day of the UPG, on November 27, employees enjoyed excursions to Pula, Rovinj, Pazin, Motovun and Buzet, and in the evening everyone gathered at the restaurant Stare staze, Kršan, where annual awards for employees of the year were presented. This year's Employee of the Year award, chosen by management went to Ira Buntić and Darko Palihnić, while Mario Kristić received the award Employee of the Year, chosen by employees. This year, Gulliver also presented one special award outside the category - "The Good Spirit of Gulliver Travel", which was awarded to Suzana Bučević. In the morning, 28 November, UPG program continued with excursions to Opatija, and Fužine, where employees enjoyed socializing and lunch at the hotel Bitoraj.
UPG ended with an organized visit to the Željava military airport, located in the village of the same name, which is known as the largest underground airport and former base of the Yugoslav National Army, on the border of Bosnia and Herzegovina and Croatia. Due to the bombing of facilities and runway, the airport is completely put out of use.
Until the next gathering at UPG, we would like to congratulate once again our winners as well as all the employees who make Gulliver travel a successful and leading DMC in the region!